User Guide & Support
The RØDECaster Pro makes professional podcasting easy. With simple, intuitive controls and powerful features, it's all you will ever need to create incredible podcasts, whether you're just starting out or a seasoned professional. Explore everything you need to know about your RØDECaster Pro below.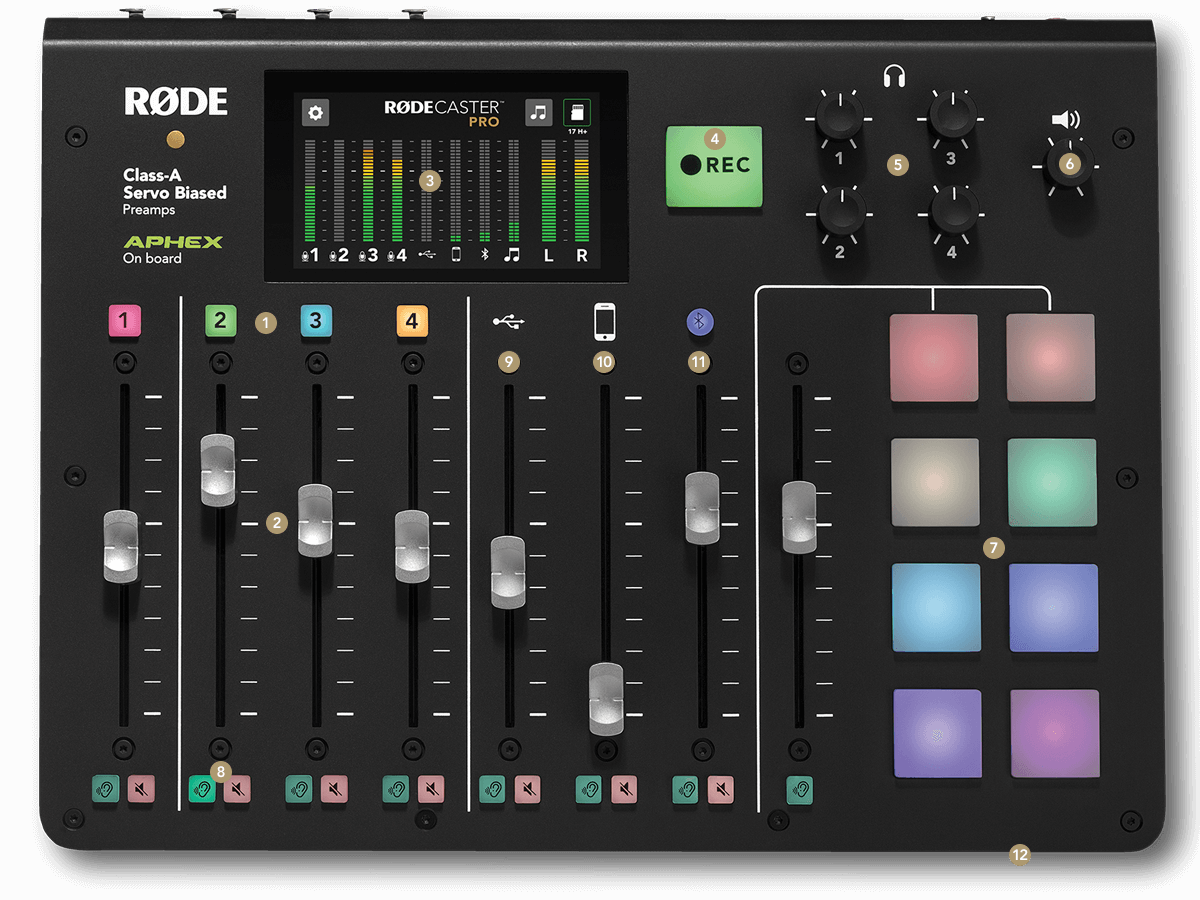 1Mic Channel Buttons
2Mic Channel Faders
3Full-colour LCD Touchscreen
4Record Button
5Headphone Output Controls
6Main Output Control
7Sound Pads
8Mute/Solo Buttons
9USB Channel
10Smartphone Channel
11Bluetooth Channel
12'Host' 3.5mm Headphone Output


1XLR Inputs
23.5mm TRRS Input
(for Smartphone Channel)
3¼" Headphone Outputs
4¼" Speaker Outputs
5MicroSD Card Slot
6USB-C Connector
(for USB Channel)

Using Sound Pads
The RØDECaster Pro features eight programmable sound pads with endless options for customisability. Whether you're adding jingles or ad rolls, music beds or pre-recorded interviews, these are the key to giving your podcast a professional edge. Learn how to set up and control the sound pads.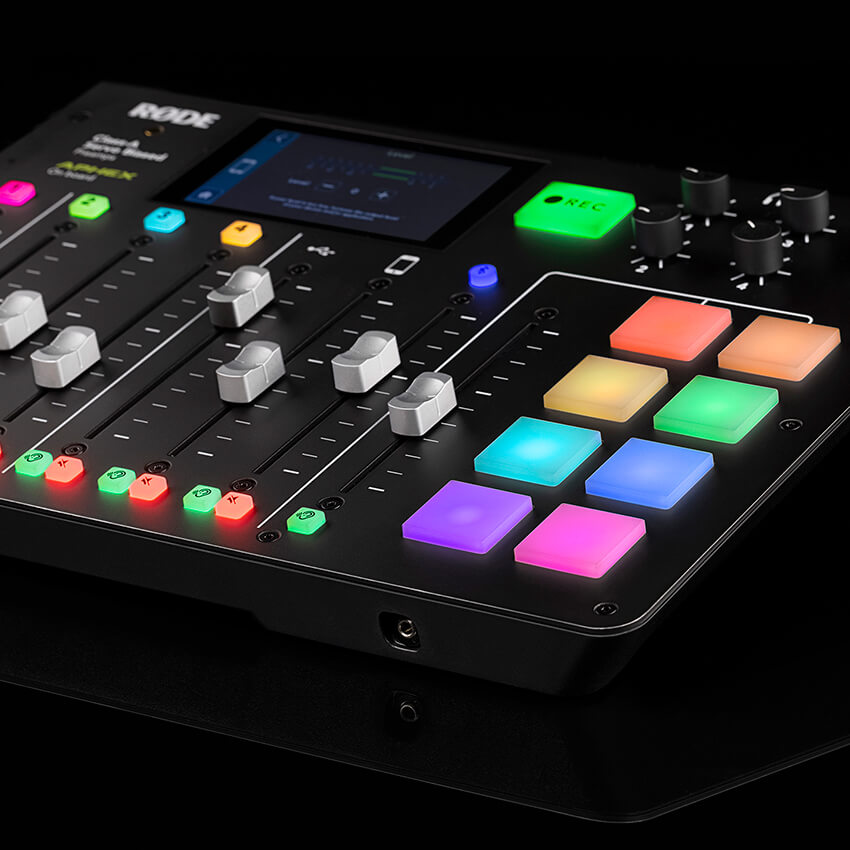 Exporting Your Podcasts
Recording a podcast is one thing, exporting a professional podcast that is ready for upload is another. The RØDECaster Pro has some excellent features for optimising your podcasts; learn how to use these functions.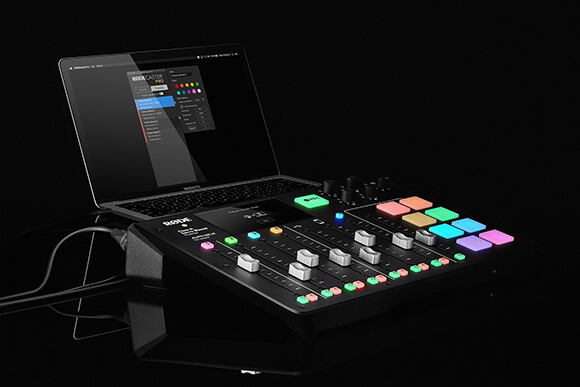 ×