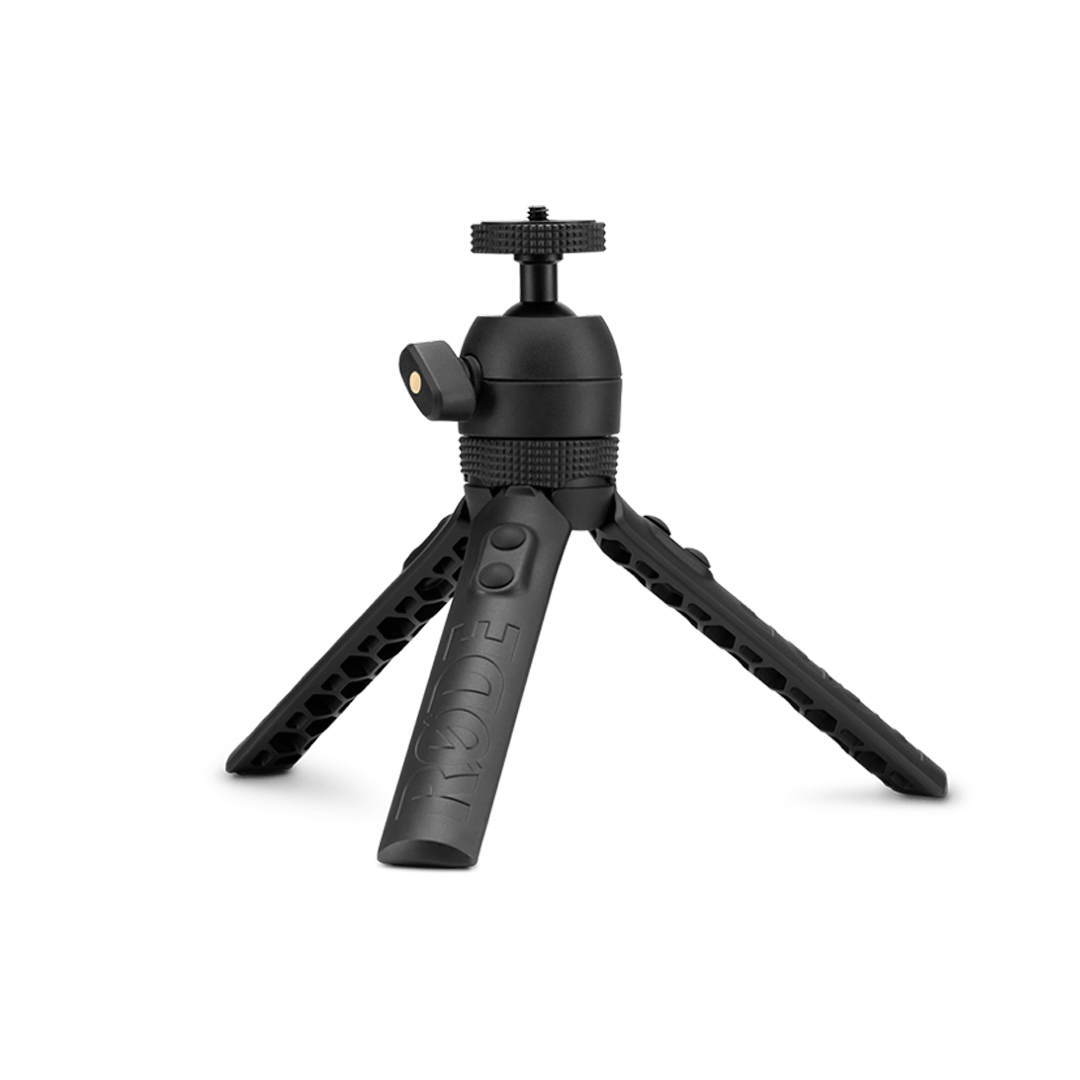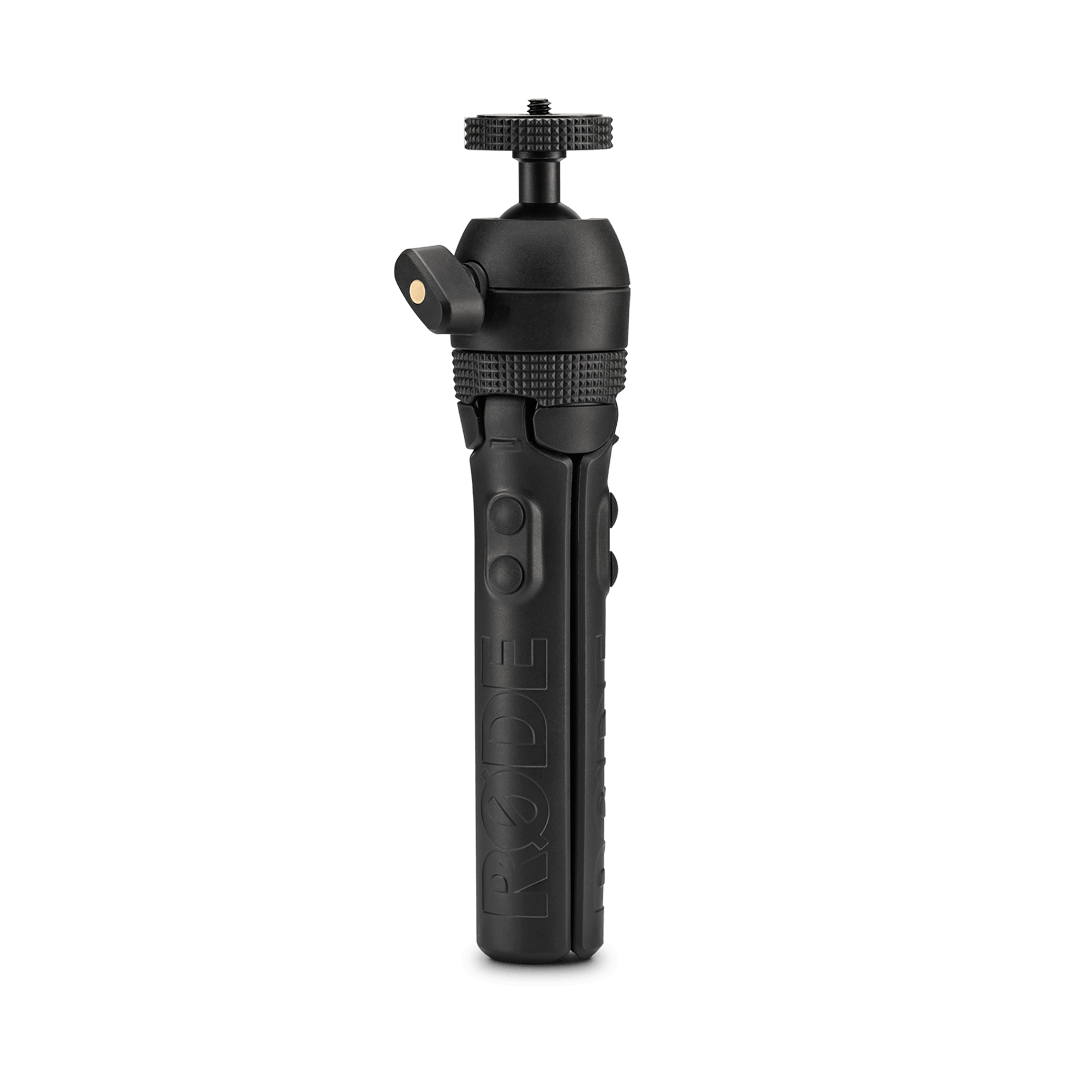 Tripod 2
Camera & Accessory Mount
The Tripod 2 is a high-quality tripod designed for either tabletop or handheld use. It features a 1/4-inch thread for mounting cameras and other accessories, and comes with a 1/4-inch to 3/8-inch thread adaptor for use with microphones. Two adjustable height settings allow for optimal positioning and stability on a tabletop, and the legs fold together to form an ergonomic grip for handheld vlogging. It also features 1/4-inch thread inserts on the legs for easily mounting additional accessories.
Key Features:
Three-position tabletop tripod
Ergonomic grip for handheld use
1/4-inch thread with 3/8-inch thread adaptor included
Additional 1/4-inch thread inserts on legs
Specs
Mechanical Specifications
---
---
---
Support Weight (kg)
Up to 2kg (when the head is at a 90-degree angle and the Tripod 2 is fully extended)
---
Dimensions (mm)
Closed:
Height: 205
Width: 57
Extended:
Height: 151
Diameter: 229
---
Box Contains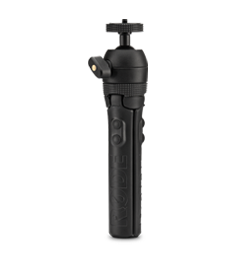 1 x Tripod 2
FAQs
Click below to find out more about this product.
Q.
What is the weight capacity of the Tripod 2?
A.
The Tripod 2 can support cameras, microphones and accessories that weigh up to 2kg.
Q.
What is the purpose of the groove on the Tripod 2 head?
A.
The groove on the Tripod 2 head allows it to be locked in place at exactly 90-degrees, allowing you to achieve a perfect vertical angle for your photos or videos.

Q.
What's the lowest that I can position the Tripod 2?
A.
With the head in the standard upright position and the legs fully extended, a camera or accessory mounted onto the Tripod 2 will be 110mm from the surface.

Q.
Can I remove the tripod head?
A.
Yes, the Tripod 2 head is interchangeable. Simply screw it off to remove it. The base screw has a 1/4-inch thread, allowing a range of accessories such as the RØDE SmartGrip or MicroLED to be attached, even without the tripod head.

×